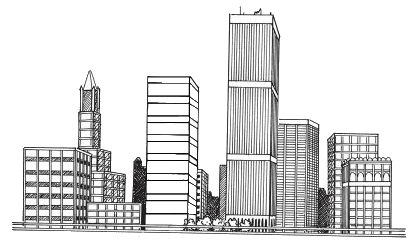 A JUNEX APARTMENT EXPERIENCE
The apartments industry is a competitive market, so setting yourself apart from the crowd is the best way to get noticed. We're here to give you that competitive advantage you've been looking for. With over a decade of experience, Junex provides you with a web experience that is flawless, unique and intuitive. We provide your site with a balance of function and aesthetics, giving you the best of both worlds. Not only that, we offer several internet marketing packages that can help you create more effective marketing strategies. Junex is designed to give you peace of mind; you can trust that we will effectively enhance your online experience.
PAID ADVERTISING MANAGEMENT
Visibility + Connectivity
Junex Apartment Paid Advertising puts your business in front of more customers, through the world's most popular platforms, like Google and Facebook. This service specializes in paid traffic management, helping you generate quality leads faster and more efficiently than ever before.
Do you want more traffic coming into your apartment website? Want to be more visible and connected to your target market? This is the plan for you. We specialize in paid traffic management, which generates leads fast. Let us take care of your paid advertising needs, while you focus on what matters most: running your business.
Junex takes pride in its effective organic ranking strategies. It is our mission to get your site to the top spot in search results and keep it there. We make sure your business prospers healthily, helping it rank in search engines and strengthening its authority. This is made possible with our intricate SEO tactics and backlink management techniques.
Do you want your site to rank higher on Google organically? Has it been your dream to build an online authority site? Do you want to create engaging content for your business on a regular basis? Then this is the perfect plan for you.
Engagement + Adaptibility
Be on top of your social media game, while managing your business with Junex SMM packages. Set yourself apart from the competition with our interactive response management, engaging posts and compelling messages. With Junex, you can look professional while still attending to the immediate needs of your customers. Choose which social media channel you'd like to focus on – we'll do the rest.
Engage your viewers with compelling and engaging content on your social media pages. Grab your visitor's attention and gain their trust. It's true, effective social media management takes time, quality content and regular interaction. We understand how overwhelming this can be, but it doesn't have to be. Junex Social Media Management is here to help.
SEED PACKAGE | Ultimate Startup Plan
For the small price of $300, you get everything you need to be more visible to customers and effectively convert your leads. With the Apartment Seed Package, you can block out your target domain so it can't be used by other competitors who could resell it to you at a higher price. Instead of having it parked, Junex will take control and develop you a fully-functional staging service while your focus website is being developed.
Need to be noticed online while your apartment website is still under construction? Want to capture email addresses before your property management operating system is ready? This is the plan for you!
Stay up to date. Subscribe.