A Junex Social Media Management Experience
INTERACTIVE. UPDATED. AN EXPERIENCE
Junex offers two premium packages to help you develop and implement a killer social media marketing strategy: The Essential Plan and the Pro Plan.
The Essential plan is best suited for small communities and new businesses. With this plan, you get Facebook page management and content creation. You get an hour a week of social media response management, where we respond to any questions, comments and reviews on your page. And to top it all off, we will create 2 custom posts for you each month. This plan also includes email support.
The Pro Plan is for those of you who need a more comprehensive social media management option for your business. This plan offers content management for your Facebook, Instagram, Twitter, and LinkedIn pages – with up to 16 custom posts per month. The Pro Plan also offers 15 minutes per day of social media response management across up to 4 different social media channels. You will also receive email support, target market consultation and sentiment analysis.
No matter which package you choose, Junex will be working with you to help build your brand and give your business an identity that your target market can relate to. We create custom posts that align with your businesses vision, goals, and marketing strategy.
.
Fill your social media pages with interesting content that will engage viewers and convert sales. Learn more about your users and use these new insights to capture their attention and gain their trust. Social media is one of the most effective ways to accomplish this, although it takes time, skill and strategy. Not to mention fresh content that is both useful and relevant.
Junex offers Social Media Management services, giving you more time to focus on your business while we focus on managing your social media accounts and enhancing your online presence.
Social media can be one of your businesses best assets. Here are some of the top reasons to utilize social media accounts as a marketing tool for your business:
These benefits are just a click away. Registration for social media accounts is a free and effective way to build your brand and enhance your presence.
Consistent Social Media Engagement

Personalized Customer Interaction

Professional and Modern Social Media Branding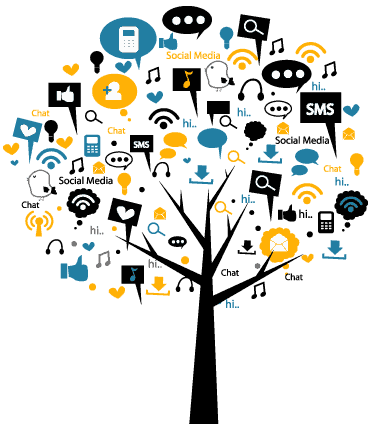 Unique and Cost-effective Competitive Advantage

Interesting and Compelling Content Posting
Just like with personal relationships, building and maintaining customer relationships takes time and commitment. Many business owners make the mistake of thinking a social media presence isn't necessary, that they have more important priorities. But ignoring this asset could harm your business in the long run. In the Apartment industry, social media can be used to help you stand out from the competition and make your brand known to the world.
Have you been wanting to utilize social media for your Apartment community, but simply don't have the time? Looking to engage prospective residents through social media, but don't know where to begin? Junex is here to build up your social media presence.
Stay up to date. Subscribe.